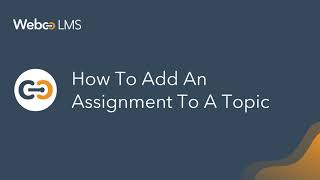 Welcome to WebcoLMS – The best leaning management software to manage your institution.
In this video, we will show you how to add an assignment to a topic.
Thinking about investing in software, that will help you manage your educational institution with customized features?
Sign-up today and get a 1-month free trial! No credit card required! https://webcolms.com/
See you soon in the next video.