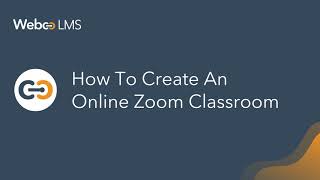 Welcome to WebcoLMS – The best leaning management software to manage your institution.
In this video, we will show you how to create an online zoom classroom.
Thinking about investing in software, that will help you manage your educational institution with customized features?
Sign-up today and get a 1-month free trial! No credit card required! https://webcolms.com/
See you soon in the next video.