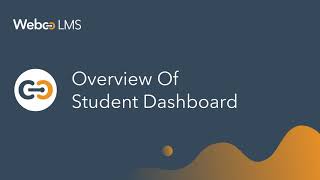 Welcome to Webco LMS – The best leaning management software to manage your institution. In this video, we will give you a quick overview of the student login profile and its main features.
0:19- Left-hand side menu
0:24- Course information
0:31- Payment information
0:41- Calendar feature
0:46- Live classroom feature
0:53- Chat with your teacher
0:56- Right-hand side menu
We hope this video was helpful to you, see you in the next.